Books to Pair with Folkmanis® Puppets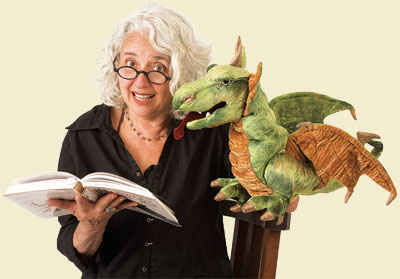 Marion, a Grandmother, reads with the Wyvern Dragon Puppet.
Folkmanis® Puppets work magical wonders at storytime and can make a book come alive for listeners and readers of all ages!
To that end, we've created a list of Books to pair with our puppets. You can download this list, click here for the .pdf file. If you see a book that's missing from this list, or if you use our puppets to spread the joy of reading, please tell us about it by filling out this form.
Happy Reading!