Folkmanis Customer Comments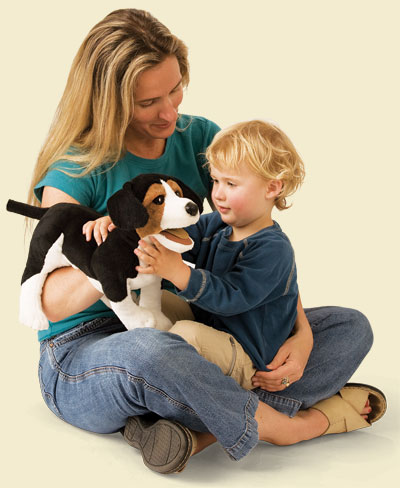 Our customers love to give us feedback on our products and their Shopatron ordering experience through this website. We hope that you enjoy their comments as mush as we do!
If you'd like to add your comments, then please Contact Us!
"I saw your puppets on a trip to Rwanda. They were being used to entertain orphans by an American woman, Mary Jo Terrill, who said you had kindly donated them. Your philanthropy has won you a new customer."

- Rebecca London, GB



"I am a school chaplain & purchased the puppet to enable me to connect with children who are sometimes very hard to connect with. My puppet has been a roaring success with even intellectually disabled children fascinated with her. I cannot fault your service, great product, fantastic price & delivered exactly when you said it would be. What more could I ask for. Thank you very much. I'll definitely be ordering more products from you in the future."

-Rhonda in Australia



"Folkmanis is an amazing company offering high quality toys. Every one I open makes me smile not only for it's immediate 'character', but for it's design and features and materials used to make it. The service is the best I've ever received. The online site is detailed and enjoyable to shop on, and the delivery time is almost magical in it's speed and simplicity, which just makes it more charming."

-KB



"I regularly use your puppets for my weekly 'Tales & Tunes' story and song time at a Quail Botanical Gardens in San Diego, which includes a popular interactive children's garden. Each puppet has its own charming personality, and preschoolers feel like they know them personally! Thank you for providing such great representations of wild animals. Your puppets help young children learn to appreciate the wonders of nature!"

"I have always been so pleased with the Folkmanis products. I have probably ordered hundreds of puppets over the years - both for use at our Zoo and for conservation projects we support throughout the world. The last order went to Borneo."




"This monkey is my 1.5 yr olds favorite toy, she goes nowhere without it,we got the original at the Zoo in San Diego, the one we just purchased is a back up, because we can't be without it. Thanks for the fast delivery"




"The nursing home patients were delighted with the newest kitty that I purchased. They loved the way she appeared to wash, including her hind legs. My daughter and granddaughters loved that she even had pads on her feet. Your puppets are just so adorable and lifelike, and cuddly."




"I use the puppets to tease Daisy, my 20 pound Lhasa Apso, and I must say the first mouse held up extraordinarily well (about a year), considering that Daisy bites into it and tries to pull it away from me. The seams were very tight and the material was very tough and protected my hand. "




"I am a school library media specialist who works with low cognitive students. I use your puppets when introducing a story or a fact book and the children absolutely love them! The novelty of "seeing" and animal before reading about it really draws them in and gets them to a higher level of understanding. Your products are the best and so is your service. I am constantly recommending your puppets to other educators."




"This is a back-up bunny, as my son takes his first one with him everywhere. We love the Dutch Bunny and have gotten so many comments when we are out and about. I have been substituting it with the original for a few days and so far so good. ... the first one has unfortunately been puked on twice and had yogurt on it once. It hand washed up okay."




"We bought the Griffin and the Owl and both are awesome! Workmanship is excellent and we will buy more creatures to fill the baby's room with. ... I have shared the site with friends who have been in awe of these 2 puppets. 10 points out of 10 for you guys!!!!!!"




"I have given several Folkmanis gifts recently - all to nieces and nephews under 10 years old. Each and every one was joyfully received; their parents are thrilled to see their children playing 'creatively' with clever, beautifully made puppets that spark their child's imagination. (And the kids think their Aunt gives pretty cool gifts, as well!) THANK YOU."




"They're so cute I don't want to give them away..."