Folkmanis® in Europe
Folkmanis Europe handles distribution for Folkmanis Puppets for all of Europe. Visit their website www.folkmanis.de for a listing of European stores who carry our puppets.
Local Branches of Folkmanis Puppets - Jochen Heil Europe


Germany (Deutschland) and Europe
If you are a retailer and wish to sell Folkmanis Puppets in Europe, please contact Folkmanis' European Distributor, Jochen Heil Europe.
Folkmanis- European Distribution - Jochen Heil Europe (Headquarters )

Am Haag 11 c
97234 Reichenberg
Germany
Tel:(++49) (0) 931 / 66 0 61-0
Fax.: (++49) (0) 931 / 66 0 61-11
Email: info@folkmanis.de
USt-IdNr. DE134087201
Post Codes: 40 to 48 and 5


Erich Schumann
Schumann-Str. 4 a
40724 Hilden
Tel.: 02103 364845
Fax: 02103 364846
mobile: 0177 3037109
e-mail:erich.schumann@t-online.de
Post Codes: 8 and 90 to 97

Klaus-Dieter Herrmann
Wagnerweg 4
84036 Landshut-Hkn.
Tel.: 0871 95 389 289
Fax: 0871 51084
mobile: 0172 8904781
e-mail: info@spielzeugagentur.de
These countries also have a local representative:

Austria (Österreich)
Herr Michael Hitzel

Herr Michael Hitzel
Johnstr. 39/12
1150 Wien
Phone: (+43) 66430 127 23
Fax: (+43) 19832 472
e-mail: michael@hitzel.at

Belgium (Koninkrijk België, Royaume de Belgique)
Habeco-Toys S.A.


Mr. Claude Lambert & Mrs. Evelyne Goubau
Rue de Buisson 1
6983 La Roche-en-Ardenne - Belgique
phone: +32 (0) 84 368 769
fax: +32 (0) 84 368 770
e-mail: info@habeco-toys.be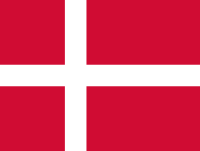 Denmark (Danmark)
Krabat & Co AB


Nackagatan 17
116 41 Stockholm
Sverige
Phone: +46 (0) 8 640 32 20
Fax: +46 (0) 8 640 32 40
e-mail: info@krabat.se
France
ADJ L'Atelier


Stéphanie Wolff


Route du Pâquier
Cidex 1537bis
71260 PERONNE
France

Tel: 03 85 27 93 20
e-mail: contact@atelierdesjums.com



Italy (Italia)
None at this time please contact our German Distribute for more information.



Folkmanis- European Distribution - Jochen Heil Europe (Headquarters )

Am Haag 11 c
97234 Reichenberg
Germany
Tel:(++49) (0) 931 / 66 0 61-0
Fax.: (++49) (0) 931 / 66 0 61-11
Email: info@folkmanis.de
USt-IdNr. DE134087201

Luxembourg (Groussherzogtum Lëtzebuerg)
Habeco-Toys S.A.

Mr. Claude Lambert & Mrs. Evelyne Goubau
Rue de Buisson 1
6983 La Roche-en-Ardenne - Belgique
phone: +32 (0) 84 368 769
fax: +32 (0) 84 368 770
e-mail: info@habeco-toys.be

The Netherlands (Nederland)
Hill Toys

Ruud van den Heuvel
P.O. Box 557
1620 AN Hoorn NL
phone: +31 (0) 229 268 317
fax: +31 (0) 229 268 364
e-mail: bestel@hilltoys.com

Poland
Igor Regula - Handel i Uslugi

Igor Regula
ul. Torunska 18/1
95-200 Pabiance
Poland (Polska)
mobile: +48 724 00 42 42
e-mail: folkmanis@folkmanis.pl
Web: www.folkmanis.pl
Russia (Rossiya)
FTK-TOYS

FAO Dmitry Arkhipov
14-B, Proezd Serebryakova
Moscow, 129343
Russia
Phone/Fax: (+7) 495 287 36 46
e-mail: info@ftk-toys.ru
Web: www.ftk-toys.ru

Sweden (Konungariket Sverige)
Krabat & Co AB

Nackagatan 17
116 41 Stockholm
Sverige
Phone: +46 (0) 8 640 32 20
Fax: +46 (0) 8 640 32 40
e-mail: info@krabat.se

Switzerland (die Schweiz)
Textilagentur Karl Ehrler

Lützelmattweg 8
CH-6006 Luzern
Tel.: +41 (0) 41 3707813
Mobil: +41 (0) 793 404 420
e-mail: krsn@bluewin.ch






Turkey (Türkiye)
TOYUZ OYUNCAK

TAPIRUS PAZARLAMA TÝC.LTD.ÞTÝ.
Mimar Sinan Mh. Ali Çetinkaya Bulvarý
No.70 D.104 35200 Alsancak Konak / ÝZMÝR
Telefon: (232) 247 14 64
Faks: (212) 381 62 15
e-mail: info@toyuz.net
Web: www.toyuz.net